Consulting Projects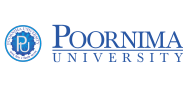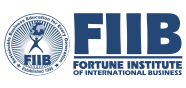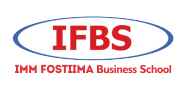 Founder & Head
Prof JR SHARMA
Prof Sharma, is the Founder and Head of AccreditationEdge
He has guided faculty of over 80 Higher Education Institutes so far in NAAC, NBA, foreign accreditations and 'outcome-based education'.
A distinguished academics and quality person, he is well-known and recognized regionally, nationally and internationally for his outreach in quality-building and Accreditations for Higher Education Institutes.
TESTIMONIALS
Anshu5
This FDP has brought an absolute clarity on the NBA process as far as Vision, Mission, PEOs, POs, PSOs and Cos are concerned and more importantly, their assessment and evaluation. We have also been enlightened on the various tools for enhancing teaching-learning process and making teaching, an interacting one. Such a FDP should have been conducted at least two years ago.
DR. SANDEEP MEHTA
- EEE Department, JIET
Anshu4
The workshop was quite beneficial in terms of quality learning and accreditation. Various processes in the accreditation were elaborated with suitable examples and process improvement. In true sense, all the faculty working in B. Schools should attend the workshop.
DR. AMIYA KUMAR MOHAPATRA
- Associate Professor, Fortune Institute Of International Business, New Delhi
Anshu3
This FDP have created a platform for us to develop the NBA documentation, right from ground level. The scary system of OBE in the past, is now become possible to work with, just after attending this FDP.
PROF VINIT MEHTA
- EEE Department, JIET
Anshu2
It was well planned, informative, short, crispy and well executed. We learned lots of aspect of NBA Accreditation process. We hope, we can call you in future for further assistance.
DR. A. N. MISHRA
- Prof And Head, Krishna Group Of Institutions
Anshu1
Very informative and highly interactive session. A very special thanks to Prof. Sharma for providing guidance and support.
PROF SURABHI JAIN
- Dean, JIMS Rohini
Anshu
Very nicely presented. Effective and useful for the Institute going for the NBA.
DR. SANJEEV KUMAR
- Professor And HEAD, Mechanical Department, Krishna Engineering College